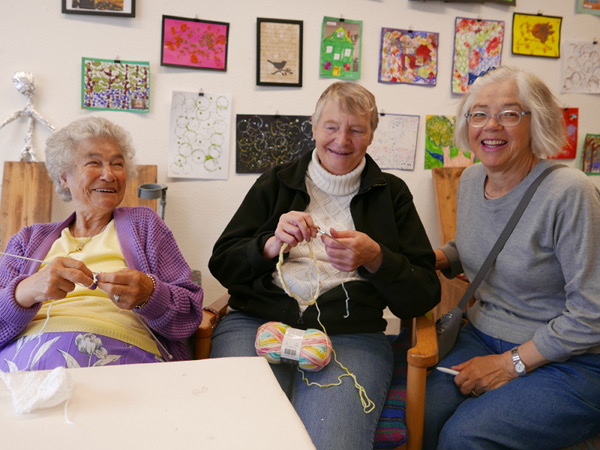 We are deeply saddened to hear that Joyce McQuarrie passed away in the new year after a long illness.
Joyce was a close friend of The Mill. Along with her husband Jim, she was one of the first people to get involved in bringing the old library building back into community use, as soon as we opened, just doors away from their home.
Joyce's great gift was knitting, and she was always generous in sharing this with others. She will be greatly missed, especially at the Mill Knitters group, which under her guidance has brought neighbours together for nearly six years in craft and companionship.
She brought her expertise and her time to the group, knitting tirelessly to raise funds for The Mill, and helping other knitters when they got stuck or wanted to learn a new technique. No-one was as productive as Joyce – it was a marvel to watch her nimble needles; countless babies and toddlers all over Walthamstow and beyond have been clothed in her warm woollies!
Joyce gave so much, and received love and appreciation in return, from a group of (sometimes unlikely) friends drawn together through knitting. She found a place in The Mill where she could share what she cared about and flourish. She had many friends here, and we will miss her very much. Our thoughts are with her family.