Room hire
Our affordable rooms are available for hire.  Any money raised gets put back into our charity.
What's on
See what's on at The Mill this week.
Get involved
To keep our much-loved community space open there are lots of different ways to support us.
Janet's story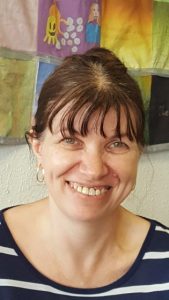 I've been volunteering at The Mill since 2014.  I'd been unemployed for quite a while and was finding it a struggle as I like to be busy.  I can't stay indoors doing nothing as I always like to be on the go.  A friend suggested that I contact The Mill.  I popped in, filled in a volunteer form, had a chat, had my induction and then joined as a Receptionist and event volunteer.  I help out at events, do the shopping and try and put my hand to anything.  
An unexpected bonus of volunteering for me is the never knowing what you've let yourself in for!  I'll always remember the first time I volunteered here – at the Fun Palace Weekend event.  It was manic and I was on refreshments.  So many people coming together.  I thought to myself 'What have I let myself in for – is it always going to be this busy!' 
You meet so many different people, everyone is so friendly.  Throughout my life I've struggled with shyness – I wouldn't say boo to a goose!  But in the last few years I've come out of my shell I've gained more confidence.  I don't feel so shy when I'm with family and friends and with everyone here being so friendly I feel like I'm with family. 
So my rule of life would be to never let fear get in the way.
More stories