Room hire
Our affordable rooms are available for hire.  Any money raised gets put back into our charity.
What's on
See what's on at The Mill this week.
Get involved
To keep our much-loved community space open there are lots of different ways to support us.
Sue's story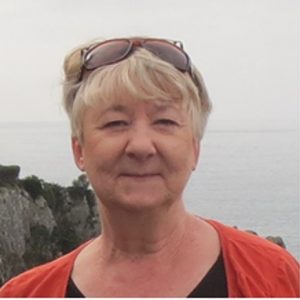 In my career I'd worked in administration, event management and publications so when I retired I wanted to volunteer somewhere that I could put my work experiences to good use.  I only live round the corner so I came in to find out more.  I work on reception and I'm a member of the events team, for example I run Apple Day every year.  Also I help with the website and monthly newsletter.  My key role is 'tidy, throw away person'.  
An unexpected bonus of volunteering has been how uplifting it has been to feel part of a community. I still remember being part of the Greatest Little Art Show, my role was recording all the ticket sales. The event was such a success and an enjoyable event – there was a real buzz and we raised a lot of money for The Mill. I felt I was part of a team working with other people all with the same goal – I found it very inspirational to be part of this community. The event was fabulous fun. Another event I enjoyed was the Contact the Elderly Tea Party. That was fantastic meeting some of the older people from the neighbourhood and hearing their stories and not forgetting eating the dainty cucumber sandwiches.
My rule of life is from a children's novel, The Water Babies 'Do unto others as you would be done by'. Volunteering here I can definitely live by this as everyone is welcome at The Mill.
More stories