The Mill Overview from The Mill E17 on Vimeo.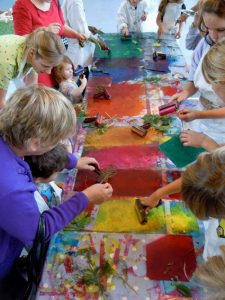 If you're thinking of starting a class, group or activity in Walthamstow you've come to the right place. We'll provide you with a very competitive room hire rate, you can book a space from £10 – £25 per hour.
We'll also support you to get your idea off the ground.
Rose hired a room here to start up a weekly baby signing class which became a real success:
I've really enjoyed working at The Mill and found it a wonderful place to start my baby classes. Natasha and the team of volunteers have all made me feel really welcome and more importantly, I could trust them to look after my customers and welcome them to the building.
How to book a room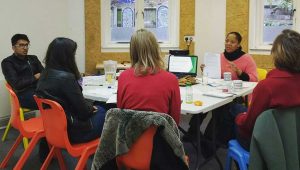 Decide which room is right for you. Then fill in our room booking form. If that's not your preferred method, please feel free to ring us on 020 8521 3211 or email us.
Better still pop in and explore our special space in person, Natasha or one of her team will be pleased to show you round.
Once room availability and hire charge are confirmed please complete our booking form via website, email or leaflet available at our front desk.
What you need to know before booking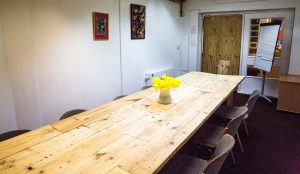 We require proof that you're qualified to teach the activities you'll be running – usually in the form of a certificate of a relevant qualification. You'll be required to hold public liability insurance to protect you if anything serious should happen to a member of the public through negligence. If applicable, proof that you're allowed to work with children or vulnerable people.
We're flexible on providing rooms based on the times you need (subject to availability). There's no minimum hire time for the room but don't forget to include any set-up and clearing up in your hire time.
You'll have exclusive use to the space hired between the times booked. Beyond these times, the spaces may be used by other hirers or other Mill activities.
Outside of public hours rooms can still be hired.  Please ask about our out of hours rates.
Make time to read our fine print.
We don't provide a booking service. If you want to ticket your event, we recommend you use Ticketlab which is free to use. Ticketing gives you a good feel of the turnout before your event and you can build up your mailing list of potential future customers.
Read our tips for promoting your event or activity.