…or should that be our stories
The Mill is more than a community centre – it's Walthamstow's living room. A home from home for anyone to drop in, read the papers, view an art exhibition, browse the honesty library, join a group or activity (or start up their own one), use the playroom or rent out the space for a party or workshop.  Our spaces are very versatile and we're always open for new ideas.
We do things slightly differently.  We don't run services or decide what goes on here. We provide the space, the resources and support to help make things happen.  All our groups, events and activities are developed by local people who want to provide something for the benefit of the community.  We're open to the public six days a week – so why not pop in and find out more?
Love The Mill – a community centre with a glass front so you can look in and see what's going on.
 Visitor, A week in the life of The Mill, Snapshot survey 2017
Back to the beginning…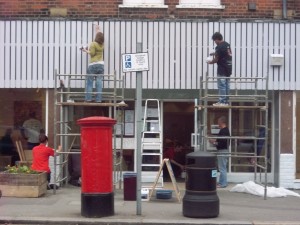 The Mill opened its doors in September 2011 formed from the 'Save the Library' campaign that safeguarded the building from closure.  The St James Street library had been derelict for almost three years. We knew that as a community we could make great things happen in this beloved building, and in 2011 Nesta's Neighbourhood Challenge grant allowed us to kickstart this process and bring the building back to life as the bustling charity community space it is today.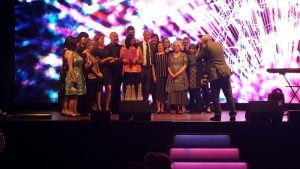 It took months of hard work by designers and volunteers to get The Mill ready and open for local people to bring their ideas, their skills, and their enthusiasm. But we did it and in 2017 we signed a 25 year lease with the London Borough of Waltham Forest Council.  
Watch our video to find out how we did it.