It felt like home from home but with more space!
Party booker
Exclusive room hire package for children's parties on Saturday and Sunday afternoons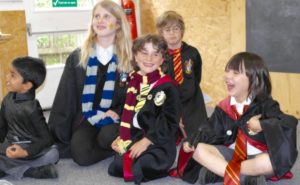 Are you looking for a great place to hold your children's party in Walthamstow? Forget cramped rooms and boring halls. The Mill is delighted to offer a combined room hire package of our Children's Room and the Garden Room for children's parties.
Our light and spacious interior, decorated with art, crafts and books, is the perfect location for your party.
Our space is available for hire, outside of our normal opening hours, on Saturdays and Sundays from 2pm to 5pm.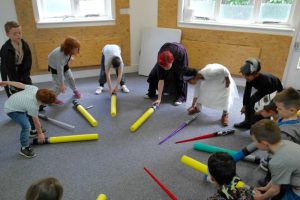 During your three hour time slot, your party will be completely separated from The Mill's day-to-day activities.  The Garden Room is ideal for your party feast and the Children's Room, already equipped with toys and books, offers plenty to play with, or can be used for party games and fun activities.
3 hours, 2 rooms, 1 great community venue all for just £120
The minimum length of time for room hire is three hours but please remember any booked time must include the setting up and cleaning of the room.
After some entertainment?
We've a list of tried and tested people that can offer their services at your party.  Plus we've equipment that could be used for a nominal charge.
How about a themed party? We're always willing to try make your idea for a party become a reality. Some recent favourites include…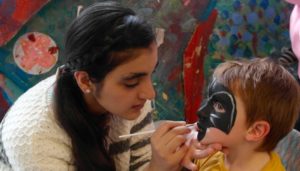 Pottery party, face painting, jewellery party, teddy bear picnic, art and craft session, badge making, or film and pizza – we've got the projector you bring the film and order the pizza.
Make your booking at The Mill
Get in touch to check if our rooms are available – call on 020 85213211 or email us.  Or drop in and explore our special space in person.  Don't forget to read and agree to our Terms and Conditions and our User Charter.
A party favour
The Mill is always on the hunt for photos that show our spaces in their best light. Please help us by sending any party shots to inspire other party bookers.  Don't forget to make sure anyone featured in the shots has given their permission.  Email your jpegs to Comms.