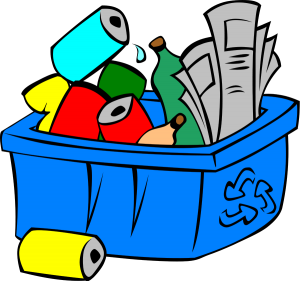 The Mill has been awarded the accolade of Local Sustainable Hero Award 2017  from ItDoesTheJob.com, an online  department store online products that help reduce energy consumption.  We received a certificate and a voucher for tea for two at the Wild Goose Bakery in Leytonstone High Road E11.
Although there was stiff competition we won with our initiative of creating an educational montage of real packaging and products, to clearly illustrate what shouldn't be included in the kerbside mixed collections – for example, coffee cups, crinkly film, compound layered containers (excepting tetrapaks/other drink cartons), soiled paper, food/drink residues. This will help visitors, volunteers and staff to be consistent and helpful in their efforts to recycle.
In addition we encourage donations for our honesty library and activities as this reduces the need for raw materials; uses less energy, and preserves natural resources.