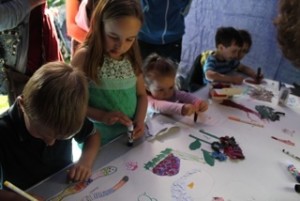 Thursday, 15 June – 13 July 2017
4 – 5pm
Five sessions
Aimed at children 6 years +
£2 donation per child
Come and join the Mill's Junior Art Club!  Explore new ways to be creative and have fun.
Work with David and the team on Wild Animals using drawing, clay, cardboard, and paint.
Each week a new approach. It's best if you can make all sessions but we can accommodate kids who drop in and a few younger children. Children under 8 must be accompanied. Remember – being creative can sometimes be messy !
Limited places please book through The Mill's Reception: info@themill-coppermill.org or ring 020 8521 3211