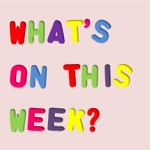 Here are details of all activities/events taking place this week which are open to newcomers as well as regulars.  Information given includes cost (if any), if booking is required or if you can just drop-in, and who to contact for more information.
But – remember – you don't have to join an activity. Everyone is welcome at The Mill whenever we are open … you can borrow a book from the honesty library, bring your little ones to enjoy all the toys in the playroom, make a cuppa and have a chat – and browse leaflets, flyers and posters on display to  find out what else is going on throughout Waltham Forest. There's always someone on reception to welcome you and give more information. And there's always an art exhibition in our 'living-room' for everyone to enjoy …
All week (except Monday)
This is the last week in which you can come along to view the exhibition – Wonderful Wetlands – which celebrates the wildlife, history and development of the amazing Walthamstow Wetlands. See works by local artists, and look out for swifts overhead. There are poems and photographs too.  For more information click here.
Monday 22 May
The Mill is closed on Monday except for those who have booked to join one of the following classes:
6pm-7pm – Gentle Yoga – Learn some gentle healing poses and relaxation techniques, which you can also do safely at home. For more information and to book your place send an email to Josetta.
7pm-8.30pm – Ashtanga Yoga – This class is also led by Josetta who specialises in teaching beginners this dynamic style of yoga, but all levels are catered for.. For more information and to book your place send an email to Josetta.
7pm-9pm – Make Your Mark –A life drawing course for all abilities. A relaxed approach will allow you to develop at your own pace and  explore your own 'ways of seeing.' Paper, pencils ,charcoal and pens are supplied, however, having an A3 sketchbook is advisable. The classes alternate between The Chequers pub (Walthamstow High Street) and The Mill. Booking is essential – for full details – including cost – and to book your place please contact the tutor by email Jason Hawkridge or by ringing 07786 495005.
Tuesday 23 May
4pm-7pm – Community Acupuncture Clinic – For full details of this low-cost acupuncture clinic click here . Booking is essential.
Wednesday 24 May
10am-12.00pm – The New Parents Social Drop In is an informal coffee morning for parents of pre-crawling babies to get to know others who are also welcoming a new little person into their family.  You can just drop-in to join in and find out more.
1.30pm-2.30pm – Urdu Conversation  – Asima Baig is a qualified experienced Pakistani Urdu teacher. £1 donation to The Mill. For more information email Asima or ring  07450 282735
3pm-6pm – Walthamstow Green Space Mapping Session – Come and join in for some fun and a chance to learn more about the amazing green spaces available on your doorstep. The activity will involve a few questions about which green spaces you enjoy and use the most, as well as any concerns you have about them, and in response to these questions you get to place different coloured stickers on a large map of Walthamstow to mark the different areas. The opinions shared will remain anonymous and will provide data for a dissertation which aims to investigate how people living in Walthamstow value and use green space. This is for anyone interested in sharing their personal experiences and views on green spaces across Walthamstow. All ages welcome. For more information and to indicate if you'd like to join this session, contact Ella Rothero by phone: 07837 071946 or by email.
4pm-5.30pm – Spanish and French for children – Arno teaches Spanish and French, under licence from the well-recognized language programme "La Jolie Ronde". His classes are for children 5-7 years and are 30mins long with a maximum of 10 children to ensure they all get the attention they need. Cost: £5.50 per lesson + £20 for activity book and CD The first session is free as a taster. Spanish 4pm-4.30pm, French 4.45pm-5.15pm. If you would like further information or to book a free taster session please contact Arno – call 0784601821, email or visit the website.
6.30pm-8pm – Knitting Drop-In – Suitable for experienced knitters or the complete beginner. Support and teaching where required. Everyone welcome for £1 donation. For more information email – or just come along.
Thursday 25 May
12pm-1.30pm – Words, Conversation and Scrabble group – Come along to gain confidence in spoken English, or simply if you enjoy a good game of Scrabble to help improve your vocabulary. All nationalities welcome. For more information email Adele Tinman.
12pm-2pm Asian Women's Support Group – A group for Asian women to socialise and learn skills. For more information email Amarjit
7.30pm-9pm – Singing Class – Have you ever wanted to join a singing class but felt too scared? Then this is the perfect class for you! Come and enjoy some deeply nourishing singing in a warm and welcoming atmosphere. No auditions or music theory needed. All levels welcome. Perfect environment for complete beginners. All songs are taught by ear. No need to book – just turn up! Classes are £9 / £7 (concessions) per session and further discounts are available. For more information email Ania or visit website.
Friday 26 May
10.00am-1pm – Knitting Group – Knitting Drop-In – Suitable for experienced knitters or the complete beginner. Support and teaching where required. Everyone welcome for £1 donation. For more information email – or just come along.
10am-2pm – Community Voices – A programme of ESOL, aimed at migrant women of all backgrounds who want to integrate into their community, train as a volunteer, run local community events and gain an ESOL speaking qualification. The level is intermediate, Entry 3/Level 1. For more details please contact Hilary by email or ring 0207 2756750
2pm-4.15pm – Bongalong – Fun music sessions for under 5s and their carers together: Singing, dancing, make believe and amazing percussion instruments. Bongalong provides opportunity for fun and interactive learning aimed at supporting social, physical, creative and intellectual development. Booking essential to build familiarity and confidence.  Cost – classes work out at £5.25 a week.  Come for a trial session £5.50, then book for the remaining weeks. To book contact Fiona by email or 07811 460114
Saturday 27 May
10am – 11am – Spanish for you … Español para usted. Classes run by a native Spanish speaker for beginners and improvers (of any age) The cost is £6 per session (6 week term payable in advance). You are welcome to come along to a class and try it out. For more information or to enrol please email  Roxana or ring 07709937543.
Sunday 28 May
No particular events or activities this Sunday – but we're open for you to drop-in between 10am-2pm …
Do call in …