The raffle draw took place on Oct 17, and all the winners have been contacted. Thank you for your support!
Do you want to win a mini masterpiece?
The Mill is raffling the art from our new exhibition of specially created postcards. Two Turner-prize winners, one MP, one MBE, talented local artists, and the Whitefield schoolkids. Will you win one of these…?
For just £1 you'll be in with a chance to win an original masterpiece, including Grayson Perry, Jeremy Deller, Bob and Roberta Smith, Stella Creasy MP , Debbie Bliss MBE, Carne Griffiths and young people from Whitefields Academy Trust.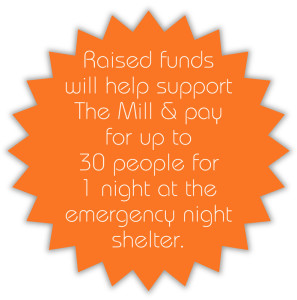 The amazing postcards have been created in secret and go on display at The Mill between 9-17 October. Only when you win a postcard will the artist's name be revealed.
Raffle tickets are available for a £1, and are on sale now. Just pop into The Mill or buy tickets with Paypal (£5 min) right here.
Proceeds from the raffle will support the great work of The Mill and Forest Night Shelters, so every £1 helps!